COMP-U-TITION specializes in diagnostics and repair on PC's running the Microsoft Operating System (Windows XP, Windows Vista, Windows 7, Windows 8 and Windows Server Editions). We eliminate detriment to your PC through preventative maintenance measures so your PC continues to run efficiently. We can also setup your complete networking solution and make sure that you have the peace of mind that your PC runs brand new and your data stays in your network.
COMP-U-TITION stays ahead of the pack of local and remote computer repair companies by offering competitive diagnostics from just $60, and PC Tune-Ups for $20! Our thorough diagnostics include going over the PC from the outside-in and getting down to the bottom of your PC issues; whether it's hardware or software, COMP-U-TITION has the correct set of licensed tools and knowledge to get the job done correctly and quickly. There's no other way to perform quality IT computer support.
Our goal here at COMP-U-TITION is to serve you and your PC! We want your PC to be protected completely, and to never suffer from an online attack. Online attacks can cause a variety of issues with your PC. Some online attacks have been known to manifest themselves as viruses, malware, spyware, and negative infections intent on disruption. Nor do viruses or malware always show signs of active infection (popups/warnings). To prevent these infections, we offer lifetime license for malicious software protection and a free one year license for your anti-virus. This service is 100% accurate and is available for a lifetime license of $40 per PC. Both protection modules are programmed to update hourly, scan weekly, and remove infections automatically. This protects the user by leaving you out of the experience of the operations of the modules routine processes.
When performing spyware, malware, and virus removal, it's sometimes necessary to re-install the Operating System; in this case backing up the data is only one of the steps to recovering, which can be accomplished for only $50. Or are you buying a new PC? You won't lose any data from your previous PC because we can transfer important documents and pictures from one PC to another (if even the computer's don't turn on!) for a low $50. We will not only make sure your data is backed up, but that it's restored in the same folders it was in before and that your PC is protected from all electronic infections.
Our computer service also includes numerous other services that may or may not be listed throughout the contents of this website. We can also offer a custom computer build for those who want something that's built specifically for their needs, whether gaming or hardware productivity. Another service offered is education. This would mean that we tutor you at your home on your computer, with the program of your choice and at your pace. The session can be recorded through a video camera, whereupon you can purchase the video for a nominal fee for a personal playback in reviewing your personal endeavors. This will make it possible for you to handle some basic and even advanced PC support and navigational issues.
COMP-U-TITION always schedules appointments on the same day you call, though repair times are often 24 to 48 hours. Computer repair is always first and foremost a diagnostic process. In the event of repairing the computer, and more work is found to be needed which results in more fees and costs, the client will always be notified for authorization before further work is performed.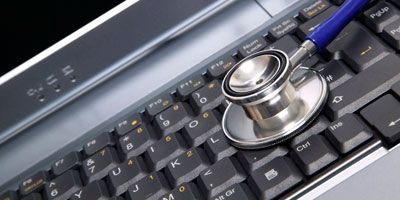 ABOUT THE OWNER/COMP-U-TITION
COMP-U-TITION is owned and operated by Jeffrey Bilger. Jeffrey is naturally talented in PC repair and was Certified to work in the IT field in early 2009. Jeffrey has worked for some smaller PC repair shops in the past, including larger PC repair conglomerates. He is best at serving his clients and their PCs through a careful, personal touch.
Jeffrey is appropriately licensed in the following areas: CompTIA A+, Network + and Microsoft Certified)
A Letter from the Owner-
Hi! I'm Jeffrey Bilger, Owner and Operator of COMP-U-TITION; a mobile PC repair company. I take pride in my ability to solve the computer problem (even if I've never heard of it before) and make sure that you, my client has all the knowledge and understanding of what your PC is experiencing and the best route to get things done right at a cost scenario that works right for you! So please, give us a call and let us here at COMP-U-TITION solve your PC problems - from start to finish!

Call Today!
We'll be happy to answer any questions you have.
(916) 242-8687